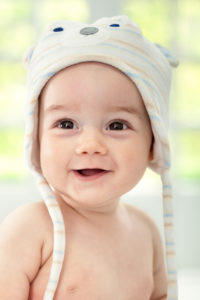 The month of May is one of miracles and a time for global celebration for Extraordinary Conceptions. An international agency based in San Diego, Extraordinary Conceptions is extending the care they give to their egg donors, surrogates and intended parents to their community this spring.
Over the years, Extraordinary Conceptions has come to the realization that a business is only as healthy and strong as their community. One way to nurture this philosophy is by supporting special causes through philanthropic efforts.
Extraordinary Conceptions and its team members make an ongoing commitment to give back.
On May 3, they will be supporting the 7th Annual Miracle Babies 5K. Being that Extraordinary Conceptions helps individuals and couples build families, it was only natural that a partnership with this nonprofit was inevitable.
The race starts at 8 am and the festivities will end at 1 pm.
Miracle Babies provides financial assistance and support to families whose babies are in the neonatal intensive care unit (NICU). Since its inception in 2009, they have helped more than 2,500 families and gifted over $775,000.
Extraordinary Conceptions is thrilled to take part in this "month of miracles" for Miracle Babies. Please stop by their vendor booth located at the Embarcadero Marina Park South to say, "Hello," and pick up some fun tidbits.
A week later, on May 9, Extraordinary Conceptions is joining the celebration for the International Day of the Midwife and Mother's Day. This venue will be at the new Waterfront Park in San Diego. Including a family festival, a symposium on, "Safe and Meaningful Birth: Transforming Care Through Evidence," will take place.
Once again, there will be a vendor booth not to be missed with goodies so stop by between the hours of 10 am to 4 pm.
For Extraordinary Conceptions, it's important to rally around causes and celebrations focusing on children and families. May is not only springtime, but it is a time for Extraordinary Conceptions and their team to focus on all the ways they can roll up their corporate sleeves and make a positive impact in their community.
After all, a neighborhood is where the heart is.
To learn more about Miracle Babies and its upcoming 5K visit www.miraclebabies.org. For those interested in the International Day of the Midwife and Mother's Day visit www.midwivesmamasandmore.com.
And remember, please stop by the Extraordinary Conceptions vendor booth for a visit.