In The News: Extraordinary Conceptions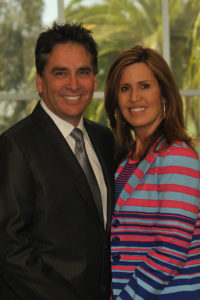 Extraordinary Conceptions was recently featured in The Coast News, and its sister publication, The Rancho Santa Fe News. (Now part of Coast News Group)
Being described as a touching and personal story, this feature article highlights the struggle of infertility for Stephanie Caballero, the founder of Extraordinary Conceptions.  Following many years of infertility, the dream of parenthood for Stephanie and her husband, Mario, came true because of surrogacy.
While the article tells "their story," it also covers the personal goals for this Southern California International Egg Donor and Surrogacy Agency.
Readers of this feature story have praised Stephanie and Mario for operating a business punctuated by passion and genuine compassion.
Here is a link to their very special feature story: (Link UPDATED February 24, 2017): http://www.thecoastnews.com/2014/07/10/a-couples-infertility-struggle-leads-to-helping-others/
Please follow and like us:
The information contained on this website should not be relied upon for decision making. The laws related to surrogacy are constantly evolving and Extraordinary Conceptions makes no representation that any information contained herein is consistent with current law. This information is provided solely as a starting point. Please consult with a reproductive attorney for the most current information applicable to your circumstance.