Infertility During The Holidays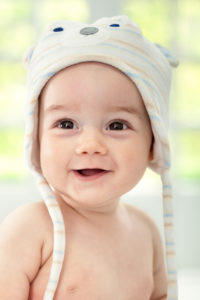 While the holiday season can be filled with joy, some couples may be faced with sadness if they are battling infertility.   During this time of year, at every turn, family reminders abound with heartfelt commercials, children in line waiting for a photo with Santa, school Christmas plays, children's Christmas and Hanukkah books, little ones dressed in their holiday best, and ornaments inscribed with, "Baby's First Christmas."
For those who are unable to carry a baby and have encountered failed IVF treatments, the above scenarios can be emotionally excruciating. They can't imagine going through another Christmas without a baby they so desperately want to have.
While the season rounds the corner into a New Year, there are possibilities of having a child. It may not have been how one had intended, but there is tangible hope for future parents.
Never give up on the dream of having a baby.
Egg donation and surrogacy can indeed be a couple's answer in the New Year. It's a solution of empowerment which can help fade away any despair which has lingered for so long.
In the same breath, locating an international egg donor and surrogate agency like Extraordinary Conceptions, based in California, helps make those family dreams come true.
Founded by a couple who struggled with infertility for several years, Extraordinary Conceptions is unparalleled when it comes to professionalism, kindness, and true compassion for what they do. This international agency has made the leap from "ordinary" to "extraordinary." Peppered throughout the company are former and current surrogates, former egg donors, an IVF nurse and previous office manager for a prominent IVF doctor.
Every facet of this agency is built upon a foundational core of knowledge in tandem with empathy. With Extraordinary Conceptions at the helm, every day brings new hope.
To learn more about Extraordinary Conceptions, please call 760-438-2265. Please visit its database of surrogates and egg donors at www.extraconceptions.com.
Please follow and like us:
The information contained on this website should not be relied upon for decision making. The laws related to surrogacy are constantly evolving and Extraordinary Conceptions makes no representation that any information contained herein is consistent with current law. This information is provided solely as a starting point. Please consult with a reproductive attorney for the most current information applicable to your circumstance.