So you want to become a surrogate? Women who are thinking about surrogacy often wonder if they have what it takes. For example, how do they know when the time is right? Would they even be a candidate?
Here are three questions to ponder before submitting that application.
Am I Ready to Become A Surrogate?
This is a very common question among women. And it should be. Timing is everything when applying to a surrogacy agency. Most surrogacy agencies agree that the best time to apply is when a woman has completed her family. If there is any chance that she wants another child in the future, then it's best to delay the application process until she knows for sure.
Also, a surrogacy journey is not intended for a woman who has never had children. A surrogate must already have one successful birth and a family of her own.
Another agency requirement is that a potential surrogate still has one child living at home.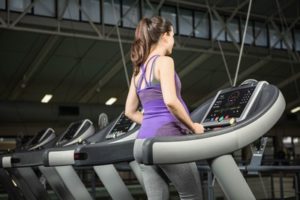 Am I Physically Prepared to Become A Surrogate?
As one can imagine, health and wellness is a major factor when it comes to surrogacy. An agency will have specific requirements. A handful of these includes the following:
Living a healthy lifestyle (no drinking and no recreational drug use)
Applicants must be between the ages of 19 to 42
Must have regular menstrual cycles
A BMI (body max index) below 30
No more than 3 C-sections
A woman can still be a candidate for surrogacy if she had a tubal ligation. Remember, surrogacy agencies only sign on a gestational surrogate. A gestational carrier has no genetic ties to the baby she is carrying for her intending parents.
Ask Yourself Why
Even at top surrogacy agencies where gestational carriers receive generous compensation, money is never the motivating factor. It's so much more than that.
Instead, there is this sincere desire to want to help an individual or couple achieve parenthood. People who seek surrogacy do it as one of their only options to have a child.
Some couples battled years of infertility with failed IVF attempts. Others are same-sex couples that can think of little else than to become parents.
While a woman asks herself why she wants to be a surrogate, she also needs to consider the agreement can take ten months. It's quite a commitment.
A woman also needs to consider that a surrogacy pregnancy will be much different than it was with her children. Here are some of the examples of what she is likely to encounter:
Medical screening
Psychological screening
Injectable medications before the in vitro fertilization (IVF) procedure
Undergo IVF
Abiding by a legal contract
Following the wishes of her intending parents
Communicating with her intending parents
Surrogates will have different types of demands with a surrogacy pregnancy. So, it's important to think things through and talk with someone at a reputable surrogacy agency.
To learn more about being a gestational surrogate, please visit Extraordinary Conceptions or call 760-438-2265.