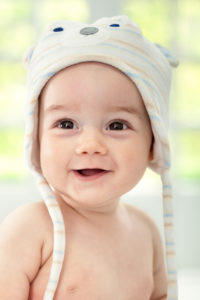 Selecting an Egg Donor
Extraordinary Conceptions' egg donor database is not only exclusive, but it's the largest databank in the nation, totaling more than 2,400 egg donors. On a weekly basis, this elite inventory changes as 10 to 20 egg donors are added following a rigorous protocol.
A leading international egg donor and surrogate agency, our comprehensive expertise is considered the most advanced in the field. Globally, we are recognized as having distinct and diverse egg donors.
At no cost, Extraordinary Conceptions welcomes future parents to view its impressive online database and profiles for each exceptional donor.
Pre-Screened Egg Donor Database
Our donors, between the ages of 18 to 29, must undergo and pass extensive screening which include medical and psychological testing, and an inclusive background check. Likewise, Extraordinary Conceptions also has donors who have completed their baccalaureate and post- baccalaureate degrees.
Extraordinary Conceptions proudly follows the American Society for Reproductive Medicine egg donor recommendations.
Reasons Why an Egg Donor Is Required
The demand of egg donors has increased over the years and the percentage is climbing steadily for assisted reproduction techniques. There are a variety of reasons as to why an egg donor is needed which may include the following:
A woman has premature ovarian failure
A woman has a genetic disorder or transmitted disease
A woman has a diminished ovarian reserve and/or low quality eggs
A woman has failed IVF attempts and her specialist recommends a donor
A same-sex marriage between two men who need both an egg donor and surrogate to achieve fatherhood
And more…
Extraordinary Conceptions has close affiliations with the most regarded third-party reproductive attorneys in the nation. These lawyers are knowledgeable with both national and international laws. Contracts are drafted for both the donors and recipients, underscoring the legal rights of the prospective parents while waiving parental rights of the egg donor.
Contact Us
Extraordinary Conceptions fully understands that while searching for an egg donor may be an exciting time it can also be overwhelming. Please know our compassionate team members are here to help guide you through the process to help make those parenthood dreams come true.
To learn more about Extraordinary Conceptions, please call 760-438-2265. Please visit its database of egg donors and surrogates at www.extraconceptions.com.