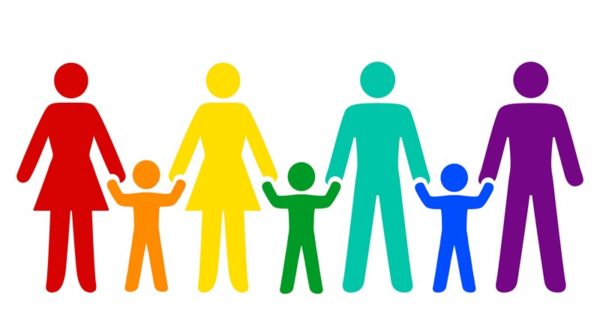 "There is no love that is more deep and true, than the love for your child." 
At Extraordinary Conceptions, we believe everyone should have the opportunity to be a parent. Since opening our doors in 2005, we have helped numerous people in the LGBTQ+ community around the world become parents through our egg donation and surrogacy services.
Our team stays current on LGBTQ parenting laws so that you can feel safe knowing that we will guide you through every step of your journey to parenthood and help you find the egg donor and/or surrogate mother that are best for your family.
Because of laws in certain states that only recognize parentage between married, heterosexual couples, we will show you surrogates in states that are established with "surrogacy friendly" laws that will protect you as a single parent or non-traditional couple. Our team is happy to connect you with experienced attorneys that specialize in family and reproductive law so that you can make the safest decisions for your family. If you haven't made a final decision about the IVF Clinic, let your coordinator know so that she can recommend clinics based on your unique needs.
Our secure database currently have over 3,500 available egg donors and surrogates for you to review and choose from. All of our candidates have completed our rigorous admissions process to better ensure their health and safety. This includes their online profiles, personal interviews, background checks and more. We strive to make the process easy and straight forward so that you can focus on becoming a parent.
To get started, simply click on the button below to submit your Future Parent Application. After that you will have instant, FREE access to our exclusive egg donor and surrogate database. Within 24-48 hours, one of our experts will get in touch with you to answer your questions and help you take the next step in building your beautiful family. If you would prefer immediate assistance, feel free to call us directly at (760) 438-2265.
We are proud supporters of the LGBTQ+ community and we are happy to share any and all of the resources that we can to help people become parents. Make sure you check out the links below to some great websites and organizations that may be extremely helpful in your journey to parenthood.